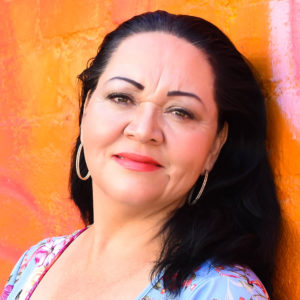 Josefina López​
ARTISTIC DIRECTOR​
Josefina López started her writing career at 17 and has had over 80 productions of her many plays throughout the country. She is best known for authoring the play and co-authoring the 2002 SUNDANCE AWARD WINNING film Real Women Have Curves.
To contact Josefina Lopez, please visit: www.josefinalopez.biz
Born in San Luis Potosi, Mexico in 1969, Josefina Lopez was five years old when she and her family migrated to the United States and settled in the East Los Angeles neighborhood of Boyle Heights. Josefina is a graduate of Columbia College Chicago, has an MFA in Screenwriting from UCLA's School of Film & Television, and has a Diplome de Cuisine from Le Cordon Bleu, Paris.
Josefina is the recipient of numerous awards and accolades, including a formal recognition from U.S. Senator Barbara Boxer's 7th Annual "Women Making History in Hollywood" in 1998; and a Screenwriting Fellowship from the California Arts Council in 2001. She and Real Women Have Curves co-author George LaVoo won the HUMANITIES PRIZE for Screenwriting in 2002, The Gabriel Garcia Marquez Award from L.A. Mayor in 2003, and the Artist-in-Residency grant from the NEA/TCG for 2007.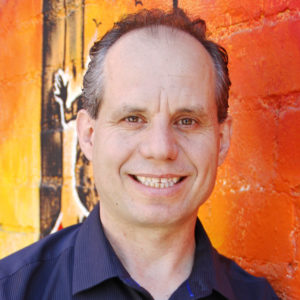 Emmanuel Deleage
EXECUTIVE DIRECTOR​
Emmanuel Deleage is a graduate of UCLA in World Arts and Cultures, where he counted Peter Sellars and Judy Mitoma amongst his mentors.
At UCLA, he met John Malpede, the Artistic Director of the Los Angeles Poverty Department, a theater troupe based in skid row, which he joined first as a performer and eventually becoming the company's Administrator. With this experience in non-profit management he later started Courage Productions, a non-profit company producing French author's Armand Gatti's epic "Public Song" about the Sacco-Vanzetti affair. In 2001 he and Josefina Lopez partnered together to grow Casa 0101. In 2003 and then again in 2006 he worked as Armand Gatti's assistant director in France. From 2008 – 2011, he led the organization's capital campaign to renovate the former 1st Street Boxing Gym into the new Casa 0101.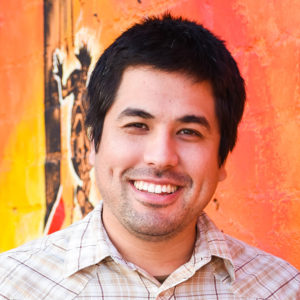 Mark Kraus
Development Director
Mark Kraus grew up in Boyle Heights and graduated from Roosevelt High School. He attended UC Berkeley where he double majored in Rhetoric and Music.
He began at Casa 0101 as the organization's first full-time Administrator and led the technical and infrastructural overhaul for the organization when Casa 0101 opened it's new home in 2011. With the growth of the organization since then, he has transitioned into his current role as Development Director.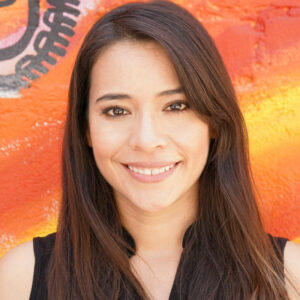 Itzel Ocampo
ADMINISTRATOR
A graduate of CSULA, Itzel Ocampo has worked in the film and TV industry as a digital media specialist and video editor. She also studied graphic design at Glendale Community College.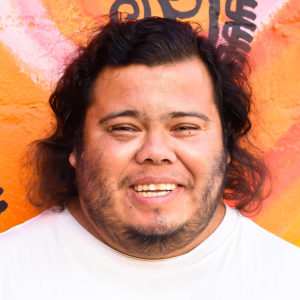 George Villanueva
FACILITIES MANAGER
George Villanueva served as Casa 0101's resident lighting technician since 2008 and worked on nearly every production staged at Casa 0101 before transitioning into his current role.  
He is a Boyle Heights native who graduated from Roosevelt High School and lives only a block away from the theater.  When not working on the needs of a Casa 0101 production, he spends his time documenting the history and evolution of Los Angeles as a photographer.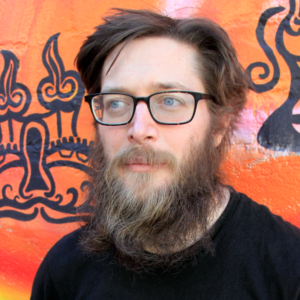 Max Brother
TECHNICAL DIRECTOR
Max Brother attended American Jewish University with a degree in Jewish Studies and Communications. He also got his start as TD for the Gindi Auditorium.
Shadowing his dad, Max got his start in AV as a young teen, mixing sound for summer concert series, everything from small folk performances to full orchestras for the Fourth of July. He went on to work in IT while attending the American Jewish University. While working for AJU, Max became the technical director for the Gindi Auditorium at AJU where he oversaw events large and small. After a brief hiatus into QA Testing and System Administration, Max has joined Casa 0101 as Technical Director. Max also volunteers at festivals providing harm reduction.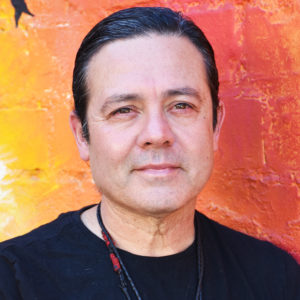 Jimmy Centeno
Gallery Curator
Jimmy Centeno holds an A.A. in Liberal Arts from East L.A. Community College, a B.A. in Latin American Studies from Cal State L.A., and is concluding a second Master's in Art History. 
He has organized art lectures at the Vincent Price Art Museum. He has also participated in international conferences on philosophy and aesthetics. He is currently working with renowned Mexican philosopher Enrique Dussel on de-colonial thought. As an artist he seeks to express himself by using all form of mediums which includes photography, welding, found objects, and painting. His art attempts to narrow the distance between borders, color/race and class. His goal is to bridge and stitch our differences by reducing the distance between us.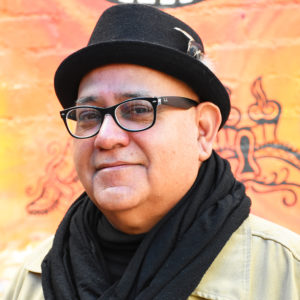 Corky Dominguez
Acting, Dance
Corky Dominguez has over thirty years theatre experience as a producer, director, choreographer, performer, writer, educator and an advocate for youth oriented theatre programs. As a Theatre Teaching Artist he has worked with professional theatre companies and educational institutions including: CASA 0101 Theater's Building Healthy Communities, Boyle Heights – Invest In Youth Initiative, Center Theatre Group, Geffen Playhouse, Shakespeare Center LA – Will Power To Youth, California Youth Theatre, Teenage Drama Workshop, Inner-City Arts, 24th Street Theatre, Camp Bravo/Bravo Student Tours, Yad B' Yad Jewish Youth Theatre, Models Of Pride Conference, Palos Verdes Children's Theatre, Cornerstone Theater Company, Living Literature Colors United, The HeArt Project, Los Angeles County High School for the Arts, Los Angeles High School of the Arts, California Educational Theatre Association Theatre Festival/Conference, California State Thespian Festival & International Thespian Festival, Kennedy Center American College Theater Festival, British Theatre Association, California Academy for Liberal Studies Charter Middle School, Springfield Academy of Arts/Academics and LAUSD Arts Education Branch Professional Development.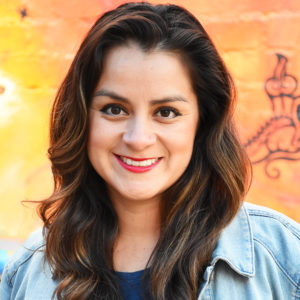 Claudia Duran
Directing, Producing
Claudia enjoys sharing her love of filmmaking and theater by working with under represented communities throughout Los Angeles. Duran wrote, directed, and produced feature Sofia for Now, which screened at national and international film festivals. Over the years she has received awards for: Up And Coming Filmmaker, Best Director, Best Screenplay, Emerging Filmmaker, and Best Short Film.

Theater Credits Include: After 4 Play, A Force to Be Reckoned With, Always Running, Art Share One Acts, Brown&Out Fest, Chicanas Cholas y Chisme, Children of Pelops, Drunk Girl, Eastside Queer Stories Festival, Free Los Tres, Frida Kahlo Theater 10 Minute Plays, Madea, Occupy the Heart, Short + Sweet Hollywood, Sp!t, Tango. BFA Carnegie Mellon University.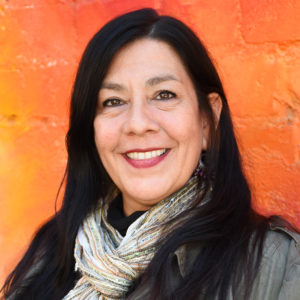 Melodee Fernández
Singing
Melodee Fernández, soprano, is the president of the National Association of Teachers of Singing, Los Angeles Chapter. She was vocal director for both runs of the musical Eastside Heartbeats, which played at CASA0101. She received her BM and MM in Vocal Performance from the USC Thornton School of Music, and has sung professionally with various opera, zarzuela and theater companies in the United States and Europe. Melodee was a semi-finalist in the Metropolitan Opera National Auditions, sang with Opera Pacific for ten seasons and was also a featured soloist with the Pacific Symphony and the Miami City Ballet, Opera Pacific, Westchester Symphony, Zoo District Theatre, Opera Theatre of Lucca (Italy), Comedy Central and "Música en Compostela" (Spain). She is the director and lead teaching artist for LA Opera's Zarzuela Project and has been a featured singer in zarzuela productions with LA Opera, Bilingual Foundation of the Arts, Santa Barbara Grand Opera and Center Stage Theater. Melodee was the music director for CASA0101's production of Real Women Have Curves: The Musical and Too Many Tamales at the Bilingual Foundation of the Arts, and is a featured singer on the live dvd release of Cast a Long Shadow: A Tribute to Joe Strummer headlined by Love and Rockets. As part of a U.S. exchange program, she toured Cuba singing with Paul De Castro and the Latin Jazz Ensemble from Cal State Los Angeles. She performed in Ed Begley, Jr.'s musical, César and Ruben, sang with Opera Cómica de Madrid in a national tour of Spain and directed Goyescas (Lyric Opera of Los Angeles) and La Verbena de la Paloma (Cal State L.A.). For over 15 years she has been teaching voice and music to children and adults in many styles including rock, pop, musical theatre, opera and Latin music. Many of her students perform throughout L.A., have won scholarships to music schools, compete in vocal competitions and belong to popular rock bands.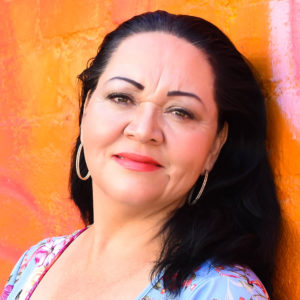 Josefina López
Writing, Producing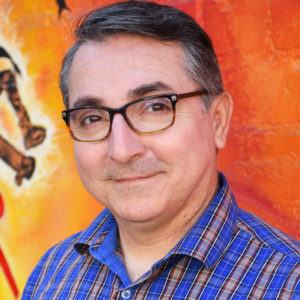 Edward Padilla
Youth Acting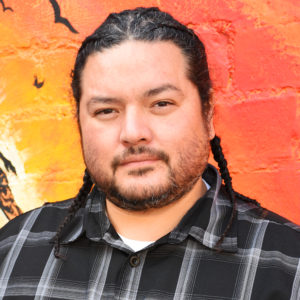 Juan Carlos Parrilla
Playwriting
Juan Carlos Parrilla grew up in the San Gabriel Valley. He attended Mt. SAC then transferred to UCLA, earning a B.A. in English. He went on to earn an M.A. in English at CSULA. He writes in a variety of genres, including poetry, fiction, and drama. Juan Carlos has taught writing and composition at Pasadena City College since 2012. He started teaching playwriting at Casa 0101 in 2014, guiding many students in writing full-length plays. Currently, Juan Carlos is completing a PhD at Claremont Graduate University; his dissertation is on the history and literary output of Casa 0101 and the theatre's impact on Los Angeles culture. In the summers, he does archaeology and research in Israel and other parts of the Mediterranean. Juan Carlos asserts, "When we write our stories, we are recreating the codices that were burned during the Conquest."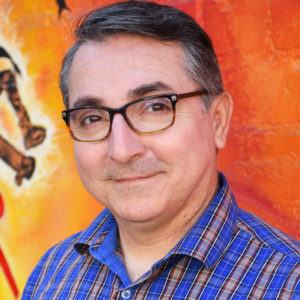 Edward Padilla
President​
Edward Padilla is an actor, singer, stage director and producer. He has performed throughout the US. Stage Actor credits include Matthew Modine Saves the Alpacas at Geffen, Luisa Fernanda at Ricardo Montalban & Million Dollar Theaters, and workshop productions of Sister Act at Pasadena Playhouse and Zorro the musical in LA, SF and NY. Film credits include Spider-Man 3, Mr. & Mrs. Smith, and Mr. Jones. TV credits include recurring as "Javier" on Suburgatory (seasons I, II, III), "Teofilo" on Los Beltran (season 2), co-starring on the new Will & Grace (Reunited), Jane The Virgin, I'm Dying Up Here, SouthLAnd, General Hospital, Dirt, The Shield, Windfall, Bones, King of Queens, Drew Carey Show, and more. He has done over 150 on-camera & voice over commercials. He's directed theater groups and shows in LA, SD, and El Paso. He graduated with honors and a BA from USC School of Theatre, and he received the David Dukes Scholarship for Acting. He studied with British American Drama Academy (BADA) at Oxford University. He is President of the Board of Directors at Casa 0101 Theater and was Artistic Director from 2006 to 2009.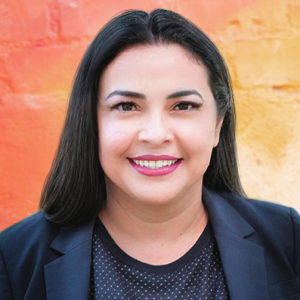 Teresa Otañez
Vice President
Results-oriented, and dynamic professional with more than 26 years of comprehensive experience driving sales growth and executive-level account management. A freight sales account executive at UPS since 2009, Teresa is a skilled communicator able to establish and nurture collaborative relationships with peers, teams, customers, and stakeholders at all organizational levels. She was twice awarded a World Champion of Gold within UPS for being in the top three percent of account executives worldwide, and once awarded World Champion of Platinum for being in the top one percent. She previously worked for Bullet Freight Systems, and ABF Freight Systems. She is a graduate of USC's Marshall School of Business and has volunteered for numerous organizations including the USC Latino Alumni Association, St. Anne's and the Congressional Hispanic Caucus Institute.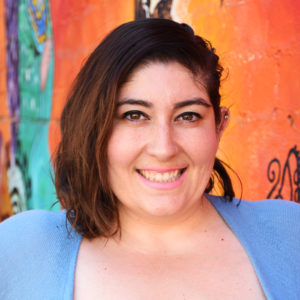 Noreen Barcena is a graduate of Pitzer College, having earned a Bachelor of Arts degree in Psychology, and Organizational Studies. Ms. Barcena attended law school at University of La Verne College of Law. Ms. Barcena proudly serves as a board member of Casa 0101, and as a executive board member of Ferias Legales. She has been practicing criminal defense, family law and immigration law since December 2012. Ms. Barcena often volunteers for legal fairs to help the community, and she has also mentored middle school and high school students. Each year, Ms. Barcena volunteers with IMAHelps to organize medical missions to under served populations and acts as an interpreter to local doctors. Ms. Barcena is a big sister for the Catholic Big Brother and Big Sister program, and often interview her expertise with Hoy newspaper. Ms. Barcena is a supporter of the arts, and was even in Pomona College's production of Zoot Suit in 2009. She is currently a member of the Los Angeles Lawyers Philharmonic's Legal Voices as an alto.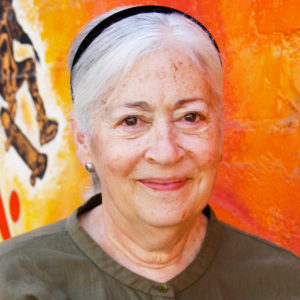 Glenna Avila, a native of Los Angeles, is an artist and educator. She has worked for the City of Los Angeles Department of Cultural Affairs directing several community art centers, and founded California Institute of the Arts' Community Arts Partnership (CAP) program.  Avila has painted over 75 community murals in Los Angeles and has exhibited her work at the Laguna Art Museum, the Los Angeles County Museum of Art, the Natural History Museum, and other museums and galleries.  A long-term resident of Northeast Los Angeles, she has happily served on the Casa 0101 Board of Directors for the past four years and is currently the Secretary of the Board.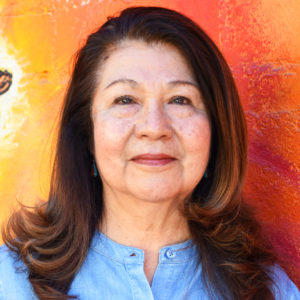 Maria G. Martinez is a Board Member and active supporter of CASA0101.  She has participated in CASA as a co-producer, writer, director, and actor with the Chicana, Cholas y Chisme's Play Festival.  Maria also collaborates with: TeAda Productions, and Frida Kahlo Theater.  As a playwright she staged "Breakfast With My Mother" at CASA 0101, and at Miles Theater.  Her updated version of "For My Cause Your Spirit Will Speak" has been Presented at CASA 0101 and at Los Angeles Woman Theater Festival.  Maria has a Bachelor's of Science degree in Business Administration from California State University at L.A. and a certificate in Engineering and Construction Management from UCLA.  Maria retired from the City of Los Angeles in the Community Development Department where she held the position of Director of the Neighborhood Development Division.  Maria joined the CASA0101 Board of Directors in May 2014.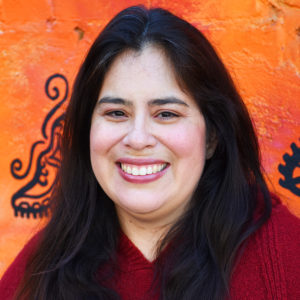 Suzanne Linares was born and raised in Highland Park. She has a master's in School Psychology from California State University Los Angeles and loves to paint, write and read. Since 2013 she has been involved with CASA 0101's annual festival, Chicanas Cholas y Chisme as a writer, associate producer, stage manager and assistant stage manager. She still lives in the house she grew up in.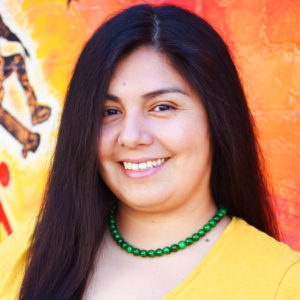 Rosa Navarrete was born in Bellavista, Callao — a district in Lima, Perú.  Her family immigrated and settled in Downtown Los Angeles in the early 90's.  Rosa's immigrant journey drives her creativity and propels her to engage with community.  Rosa appreciates and aims to do work that empowers, inspires, and gives voice to people living on the margins.  She is a Video Producer/Editor, Writer, Actor, Director and Teaching Artist in Southern California.  Education: University of California, Berkeley, Certification in Laban/Bartenieff Movement Analysis (CLMA) with Integrated Movement Studies, Inner-City Filmmakers graduate. | rosalnavarrete.blogspot.com.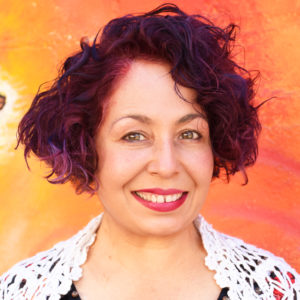 Beatriz is a teacher at LAUSD for the past 24 years.  She works with the principal on new staff  development, and has developed and implemented student-centered lessons and interactive curriculum.  She is a Marines Corp veteran, having served in Desert Storm.  She was the President of the Boyle Heights Historical Society and is currently Secretary of the Boyle Heights Neighborhood Council.  She is an arts collector and was instrumental in the founding of Casa 0101 in 2000.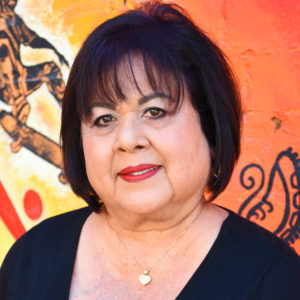 Velma Perdomo has always been a devotee of the arts. Upon retiring from the County of Los Angeles Sheriff Department, as a Sr. Contract Analyst, she returned to school and obtained a Bachelor of Arts degree in Art History.  Her objective was to install art in private and public venues with the purpose of promoting art appreciation and education.  As a result she became the owner of La Paloma Fine Art Gallery from 2006 to 2009.  The gallery featured contemporary works of art with a prominent representation of local artists and Chicano and Mexican artists Ms. Perdomo continues to work on special projects and promote various aspects related to the arts.  Her past experience also includes President and Board Member of Sister Cities, Los Angeles/Mexico D.F; former Board Member of the Luckman Center for Fine Arts, Cal State Los Angeles; subcommittee member of the Los Angeles Archdiocesan Educational Foundation;  a member of the 2009 Gustavo Dudamel Latino Welcome Committee; past volunteer at the Los Angeles School of Music and Art; current Los Angeles Theater Center Gala Committee Member and current member of Assumption School Alumni Fundraising Committee located in Boyle Heights.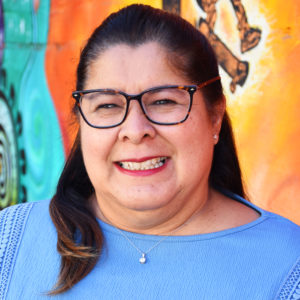 Maria "Sokie" Quintero was raised in Boyle Heights and is now a Political Science Professor at East Los Angeles College.  Ms. Quintero graduated from California State University, Chico with a Bachelor of Arts degree in Liberal Studies with Bilingual/Bicultural emphasis.  She received her Master's degree in Public Administration from California State University, Los Angeles.  Prior to joining the ELAC faculty, Ms. Quintero worked for TELACU, as the Scholarship Program Director, and was the Youth Program Manager at Hub Cities Work Source Center.  She also worked as a youth advocate at New Economics for Women housing projects in Pico Union and taught Elementary school at St Ignatius Catholic School.  As a lifelong active community member, Sokie has focused on programs that empower youth and women.  As a lifelong active community member, Sokie has focused on programs that empower youth and women.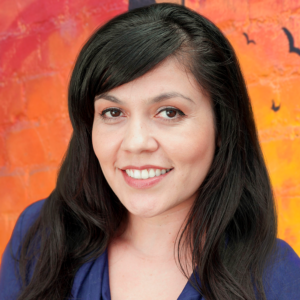 Gabriela López de Dennis
Honorary Board
Gabriela López de Dennis is an award-winning storyteller—writer, producer, director, actor, content creator. She is co-founder and creative director of Lone Stars Entertainment, an award-winning production company that produces films, web series, music videos, documentaries and commercial work. Gabriela was born and raised in Los Angeles to an artistic family, and has produced and performed in theater, including playing Rosali in a production of "Real Women Have Curves" at Casa 0101. She has also appeared in short films and several TV commercials. She was included in Remezcla's list of "10 Latino Filmmakers You Should Know." With her company Soap Studio Inc., Gabriela has also lent her graphic design services to Casa 0101 for many years. To learn more visit www.lonestarsentertainment.com.