The Jean Deleage Art Gallery presents up to 7 original exhibits per year, primarily featuring local area artists and thematically related to our stage productions.
The gallery encompasses over 800 sqft, running along the walls of the lobby and into the main gallery space. The gallery is named in honor of Jean Deleage, who in his will directed part of his estate to be given to non-profit organizations. His four children, Andre, Emmanuel, Philippe and Michel decided to donate the largest portion to Casa 0101. In reason of this substantial donation – the organization renamed the art gallery after him.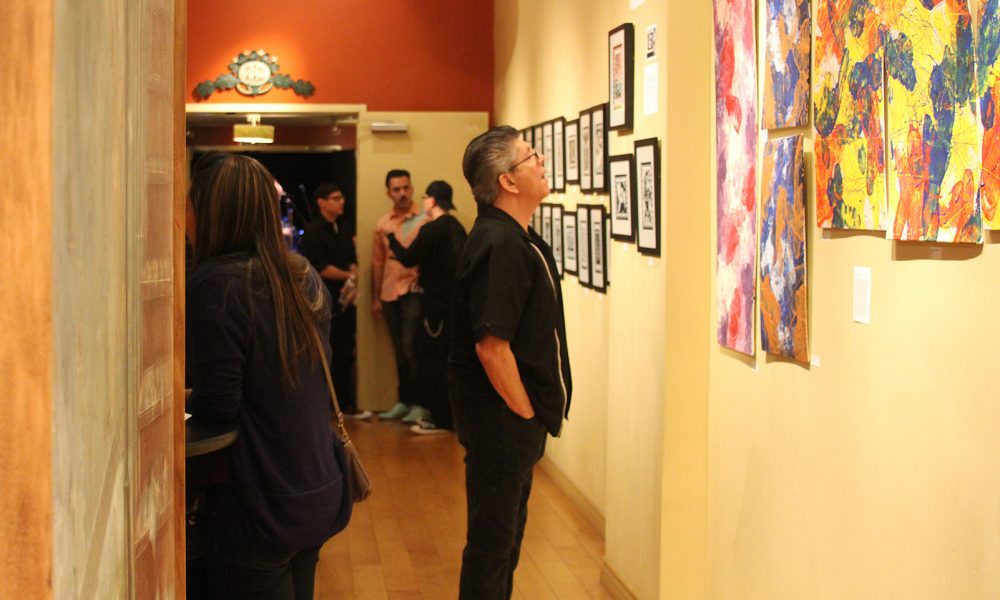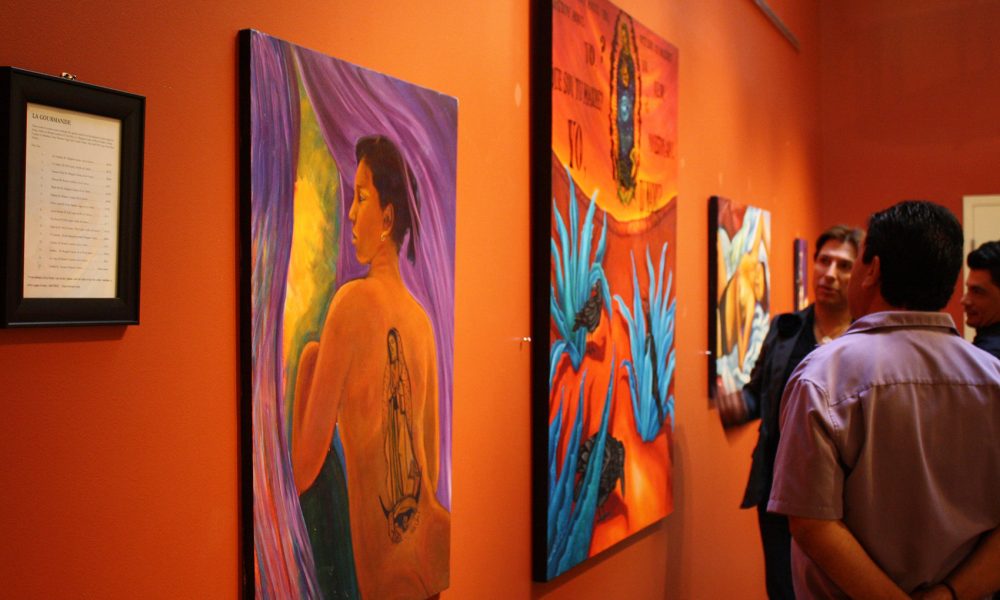 Born in Charlieu, France on June 23, 1940, at the start of World War II, Jean Joachim Deleage was an only child primarily raised by his endlessly patient mother, Marguerite. His father, Andre Deleage had been engaged in the resistance during the Nazi occupation of France and was killed in 1944 during a reconnaissance mission. Jean passed away on March 16, 2011 at the age of 70 in San Francisco. As a teenager, Jean loved cinema and aspired to be a film director. Among his many passions were sports, opera, theater and art. He received his Masters Degree in Electrical Engineering from Supelec in Paris, but he liked to tell the story that what he got from all his years of studying was that electrical currents are dangerous and he decided to stay away from them the rest of his life. He then earned his Ph.D in Economics from the Sorbonne.
In 1971, he joined Sofinnova Partners in Paris, the first French venture capitalist company and opened the firm's first US subsidiary in San Francisco in 1976. He successfully founded companies such as Tandem Computer. He also shared an office with Bob Swanson who was working on forming Genentech, becoming one of its first investors in 1977.
He went on to be the first investor in companies including Chiron, Rigel Pharmaceuticals and Plexxikon. In 1979 he went out on his own forming Burr, Egan, Deleage & Co. with partners Craig Burr and Bill Egan. In 1996 he co-founded Alta Partners. Jean was also the first US-based VC to bring his startup expertise back to Europe to fund companies such as Flamel Technologies and Adocia. In 1993, Jean was awarded the Legion of Honor by the French government in recognition of his career accomplishments. In 2002, he received a Lifetime Achievement Award from the American Liver Foundation, and in 2009 the NVCA Lifetime Achievement Award from the National Venture Capital Association.
At any one time, Jean would sit on close to 20 Boards of companies he had helped found. Jean was blessed with boundless energy. The week before he died he was in Europe attending four meetings in four different cities in 5 days. Jean was very humble and proud at the same time, never touting his success. When he was a child, he drew a picture of himself as an old man on a throne. He explained many years later that that drawing was his wish to be able to look back on his life and know that he had created excellence around him.
Want to rent the gallery?